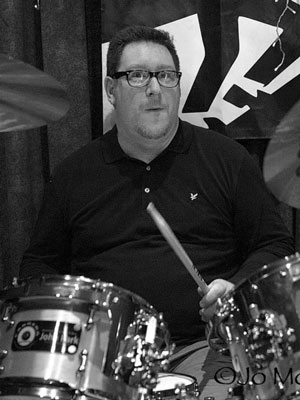 I have been a professional musician for 29 years. In that time I have played all over the world, from the Queen's back garden to the O2 Arena and beyond. I've played for the Army, for function bands, original projects and covers bands. I have had many experiences and thought I'd pretty much seen it all.
That changed when, by accident and coincidence, I joined a Tribute Band called Special Kinda Madness as their Drummer/Vocalist.
So..what's different? Well, firstly you have to learn the set, and I mean really nail it. My work ethic decrees that if you're going to play a truly authentic tribute to a band or artist you must first do you research on the musician you are paying tribute to. In this case Woody Woodgate from Madness, and John Bradbury from The Specials. Learning their parts wasn't that difficult as I'd grown up listening the music, which also coincided with when I started having drum lessons 35 years ago in May 1980. Getting the sound I wanted took a little longer as both drummers sound very different from each other. Woody's sound is big and airy, while Brad's is quite bright and compact, with a lot of ring and rim shots on the snare drum. So I use 2 snares. A large 14 x 6" for a deeper sound during the Madness set, and a 13×3.5" Terrier snare for the brighter 'Specials' sound. Playing the parts as near to the recorded versions is also important as the audience will be expecting 'that fill' or 'that groove' and will tell you if you didn't do it!!! That's the other BIG difference. The Audience!
Tribute band audiences are huge fans of the original band. They pay to come and see us and expect a good show. They come dressed up to the nines, therefore we dress up too. Smart tonic suits and then Fred Perry tops and braces to look the part and evoke the 2Tone era vibe onstage as well as in the venue.
The venues are interesting too. Definitely not a regular pub gig, this one! Playing venues that have their own sound system and technical staff are on the most part a joy to play. Go to the venue, load in, set the gear up onstage then relax while someone mics it all up for you. A 20 min sound check and we're ready for some band bonding over a drink and a bite to eat before doors open. Everyone is relaxed, safe in the knowledge that we have a sell-out crowd waiting most of the time. We are a happy and motivated band who love to give the crowd what they want, so it's win-win all round. I'm really enjoying the experience. Playing with a tight band, lending my experience, and learning from it too.
John Park
Drums/Vocals
Special Kinda Madness and The Iconics